HEAD TEACHERS MESSAGE
I would like to take this opportunity to welcome you to PRISM Independent School.
I have had the privilege of working at PRISM for over 15 years, 2 years as Executive Head. It is my job to ensure that our learners are offered a diverse and challenging curriculum that stretches their ability educationally whilst developing their citizenship skills. I am very aware that the young people entering our school have presented a wide range of issues preventing them from 'achieving their potential'.  As a team we focus on replacing these barriers with trust, and take pride in supporting our learners on to further education, employment or training and to become positive active members of the community. We take great  delight in their success.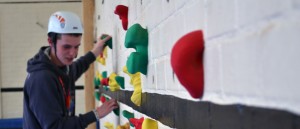 We ensure that the potential found within our environments ensures that we are  accessible, safe and supportive whilst still being educationally challenging and demanding. Our learners are holistically supported to participate in process's that aim to close the attainment gap between themselves and their mainstream counterparts.
I am proud to be Executive Head Teacher, proud of my staff team and most importantly proud of all our young people.
Tricia Stevens
Executive Head
OFSTED REPORTS
As an DfE registered Independent School PRISM is subject to an Ofsted Inspection, one of our past reports can be down loaded using the link below or a paper copy can be requested via e mail or telephone request;
http://reports.ofsted.gov.uk/inspection-reports/find-inspection-report/provider/ELS/137785
OFSTED REPORT MARCH 2016
I am very pleased to announce that PRISM Independent School received a GOOD from the Ofsted inspection held on the 15th March 2016. I am so proud of all our staff and pupils for their hard work and dedication over the last 3 years which has led to the achievement of this grade. I would also like to take this opportunity to thank the parents of our pupils and our partner schools for their ongoing support. A few excerpts from the report are below, but you can read the full report by following the link.
"Pupils development continues to be at the heart of the schools work. The care and support provided to each pupil are the bedrock from which trust and respect are built, resulting in pupils' improved attendance and behaviour"
Pupils are "overwhelmingly positive about the school and the changes in their school lives as a result. Parents are equally positive"
"Respect, trust and equality for all are all watch words for the school"
"Teachers, staff and volunteers work as a close and effective team"
"Pupils from many different communities and cultures work and socialise together well"
PRISM Independent School – Ofsted Report March 2016
http://reports.ofsted.gov.uk/inspection-reports/find-inspection-report/provider/ELS/137785